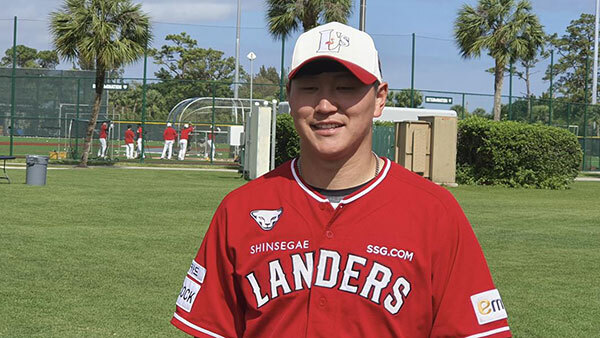 The SSG, a professional baseball organization, has decided to expel Won-jun Lee, 25, a pitcher in the Futures League (second team), for assaulting a younger player with a baseball bat.
SSG held its own disciplinary committee on Wednesday and decided to suspend Lee Won-jun for assaulting a junior player. The SSG said, "We determined that this was a serious matter that hindered the development of professional baseball and decided to take the strongest sanction available to the club, which is expulsion." The SSG requested Lee's waiver from the Korean Baseball Organization (KBO) on Nov. 13.
On June 6, Lee hit junior A, a rookie player, twice in the buttocks with a baseball bat at the team's second team training center in Ganghwa-gun, Incheon. Lee's senior, B, had gathered a group of players younger than him to give him a slap on the wrist because "A's attitude was cocky," and when B left, Lee, who was giving the juniors a slap, assaulted him, saying, "I got a slap because of A." Lee then walked away. After Lee Won-jun left the room, C, another junior in the second team, continued to give the slaps.
The SSG announced, "We will take action against the other two second-team players (B and C) who ordered the slap, depending on the outcome of the KBO's punishment committee." A representative from the KBO's legal department said, "Although SSG has stated that it will not continue to play with Lee Won-jun, according to the contract between the club and the player, Lee Won-jun is still legally considered a player belonging to the club and the league. 카지노사이트 Therefore, we will discuss the level of discipline for all three SSG second-team players, including Lee Won-jun, at the punishment committee, which will be held early next week."